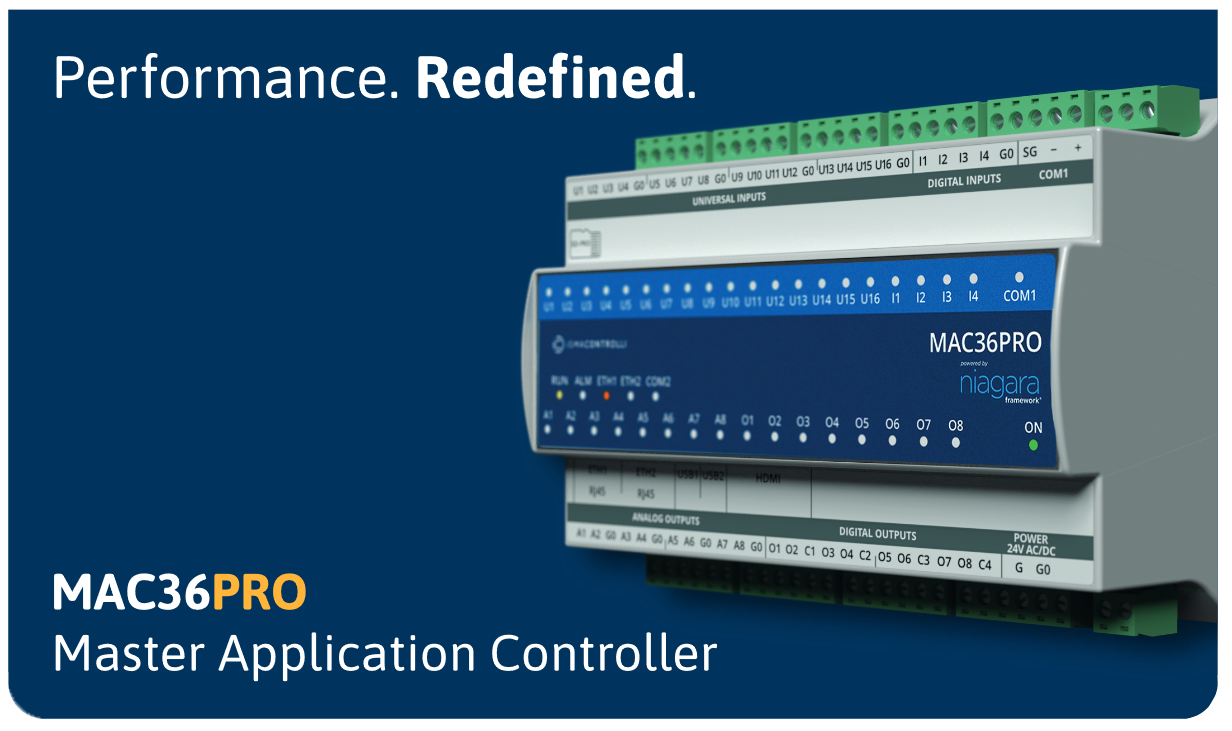 Building Management on your terms
MAC36 Controllers provides complete control, data logging, alarming, scheduling, integration, and visualization in one comprehensive package. Whether you want to remotely access your building through a secured connection or control it locally with a screen connected directly to the controller through the HDMI port, our solution gives you the flexibility and convenience you need to manage your building on your own terms.

Powered by the Niagara Framework
Niagara Framework® is a comprehensive software infrastructure that addresses the challenges of creating device-to-enterprise applications. It serves as a central console for connecting real-time operational data to the people and systems that manage workflows in smart buildings, data centers, industrial processes, smart cities and other aspects of business enterprises. The MAC36NL has supported the Niagara Framework since version 4.4 and the new MAC36PRO support Niagara Framework from version 4.10. A continuous upgrade process ensures that the latest version of the Niagara is always supported by the controller.
Expandable and Scalable 
36 onboard inputs and outputs can be easily expanded with Multiprotocol I/O Modules by IP or RS485 interface, enabling expanding the controller capabilities at the same time of installation or in the future.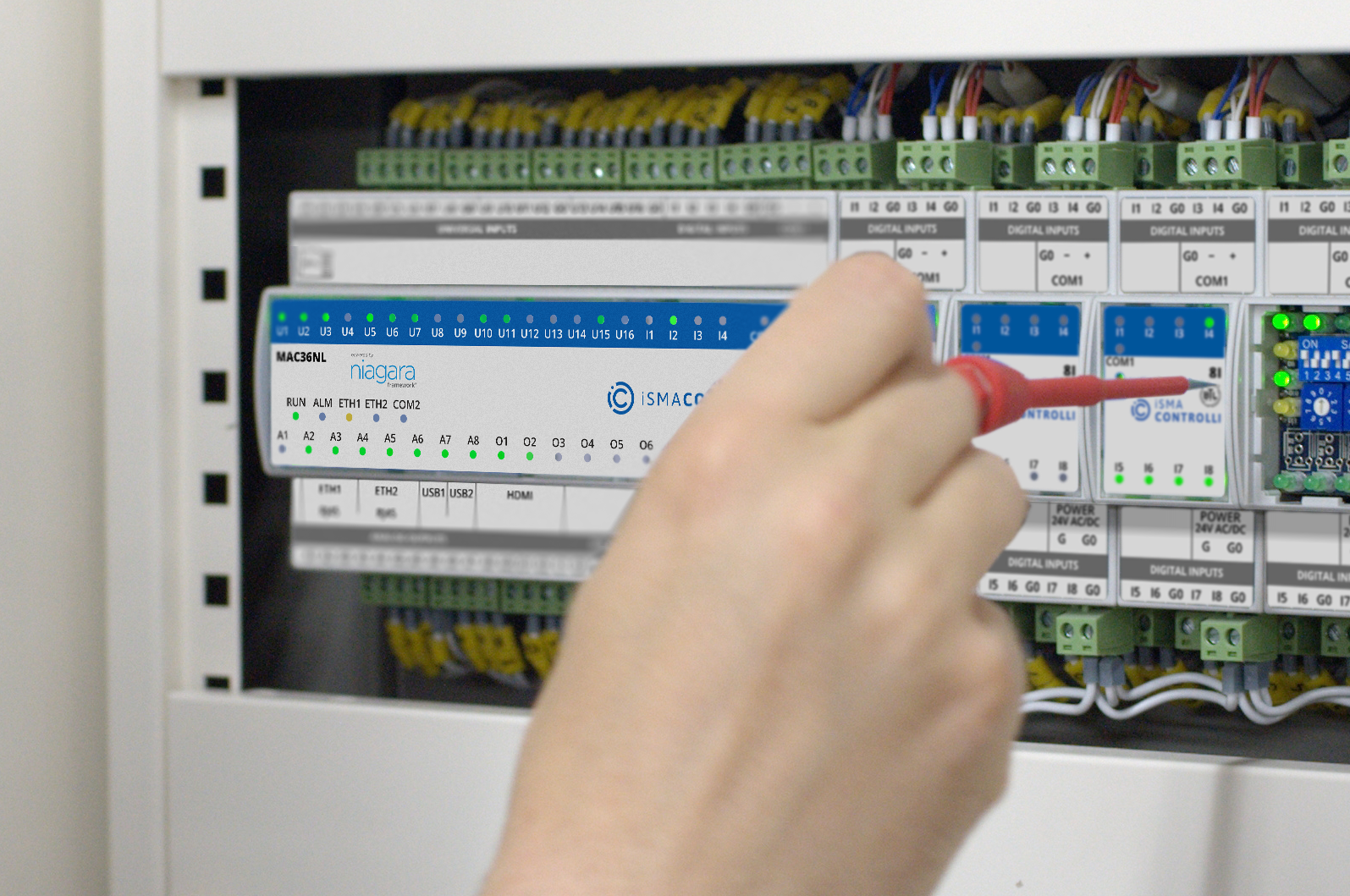 Cost-effective Visualisation Platform
Built-in HDMI output with USB for keyboard, mouse, or touch interface allows local control of visualization without an additional computer.
Industrial LCD Panel
Thanks to a simple connectivity by USB cable and HDMI cable for display, the PD10 LCD panel makes a perfect, cost-effective extension of the MAC36PRO controller.
iSMA OS
The controllers run on a unique Linux distribution that allows direct connection of an external display, thanks to the HDMI port and built-in web server, and a connection of touch interface, mouse, or keyboard straight to the controller USB ports.
Get ready for a performance boost!
Achieve maximum efficiency and comfort of the building while reducing the energy cost to minimum thanks to connecting HVAC, metering, lighting, comfort and energy management into one common platform.