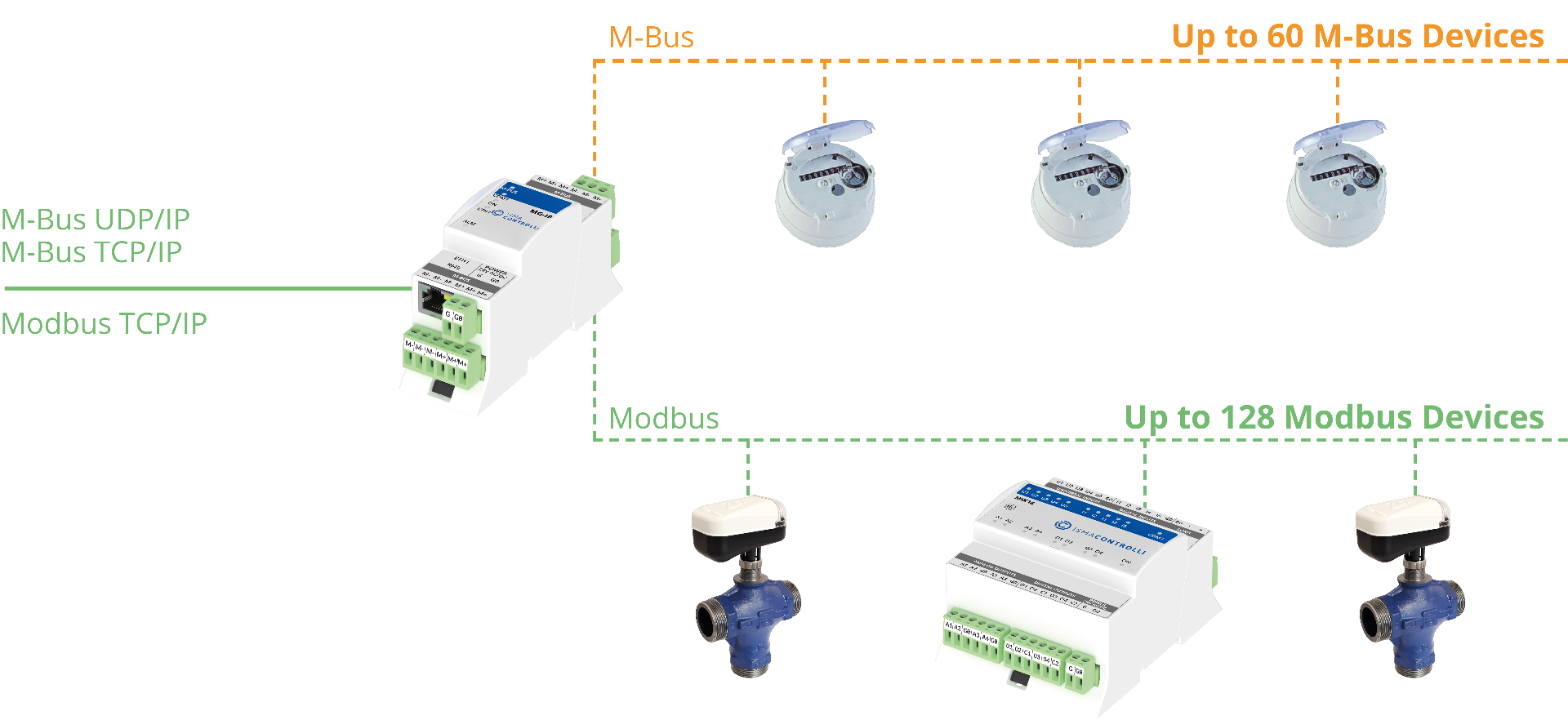 M-Bus Interface
The M-Bus interface allows for communication and power supply for up to 60 M-Bus meters with a maximum current of up to 130 mA. This way up to 60 energy, flow, water, and other types of meters can be powered up and integrated with M-Bus protocol to a master controller. 
M-Bus to M-Bus IP
Bring data from meters to various systems based on the versatility of communication with support for M-Bus TCP/IP and M-Bus UDP/IP protocols.
Modbus TCP/IP to Modbus RTU/ASCII Gateway
Built-in Modbus gateway on the COM1 port enables integration of up to 128 Modbus slave devices to the IP layer.
Two Independent Gateways Operating Simultaneously in One Device
By applying the most popular interfaces for M-Bus and Modbus meters, the device allows for handling up to 180 meters of various types simultaneously.
Simplified Configuration and Commissioning Process
MG-IP allows for seamless configuration with a built-in web server or dedicated free of charge tool. The ability to be powered from a USB port facilitates local testing and a straightforward updating process.
Get a Quote

Meter Gateway with built-in M-Bus to M-Bus IP gateway with power supply for up to 60 devices and Modbus TCP/IP to Modbus RTU Gateway.

Learn More