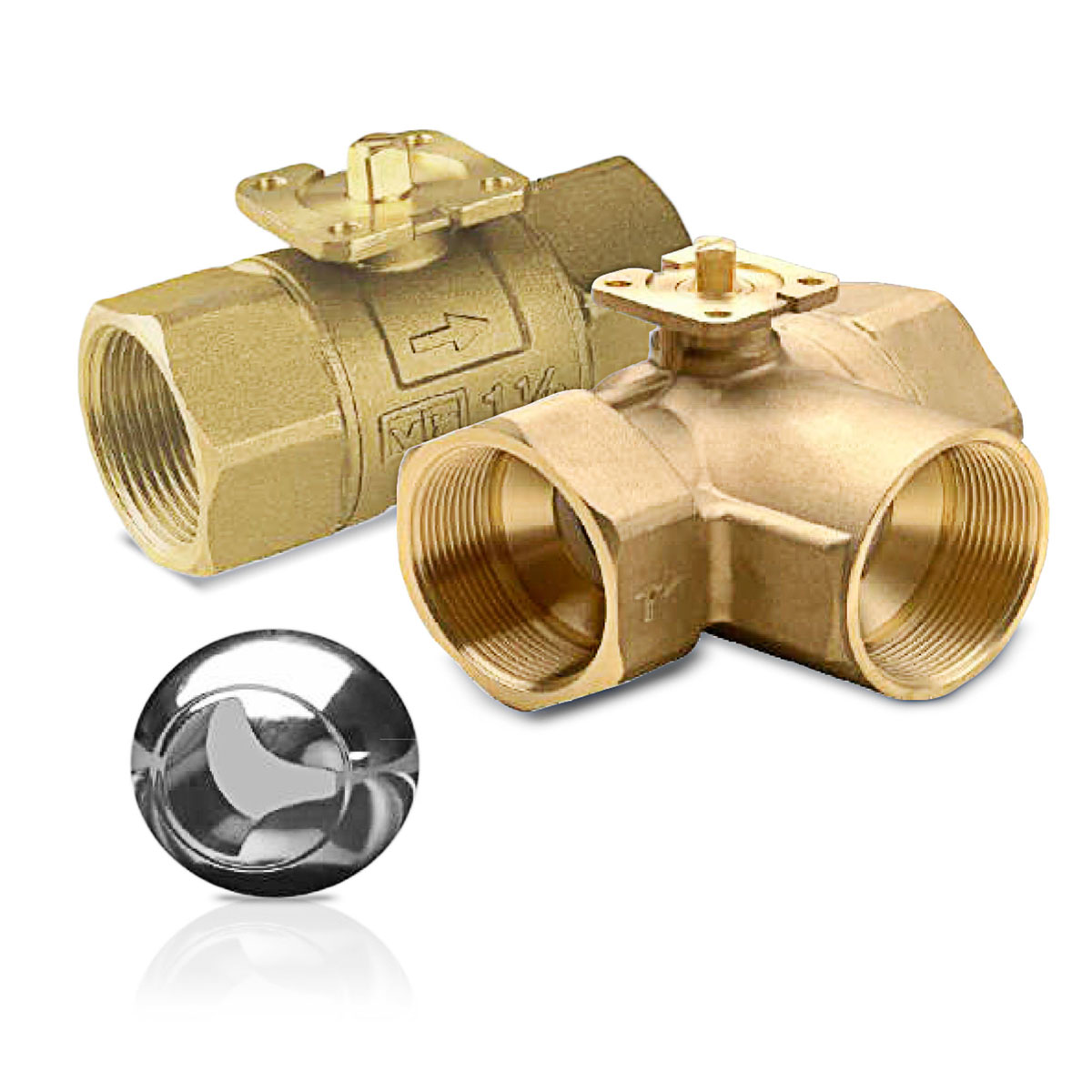 2-way and 3-way mixing ball valves.
Ball with characterized profile for modulating actuators.
PN40
3.5 bar max differential pressure.
Kvs: 4-63
DN: 15-50

 
For use in heating, ventilation, heating systems, and air conditioning systems.
Available in 2- and 3-way threaded connections, both provided with either modulating, on/off and 3p actuator (MVS216, MVS416, MVS416F and MVS516 with ISO 5211 F04 flange).
The substances admitted are belonging at the following categories:
• water, from -10°C to +130°C
• below 0°C only for water with antifreeze additive
• over 100°C only with additives that prevent boiling
• mixtures of ethylene glycol or propylene glycol> 20% and up to 50%
Not suitable for gas 1 and group 2, group 1 liquids (Dir. 2014/68/UE).